Buy Now
This price does not include the kPhone subscription fee or the cell phone service.
All phones come fully unlocked and will work with any service provider.
PLEASE NOTE: Purchasing a phone is only available for students of the schools that work with us.
If you would like your school to start using kPhone, let us know at hello@kphone.org.
For students in Portnoys, Senters, and Nesivos Ahron, only the iPhone 7, 8, or SE in the color black is allowed.
All other schools allow any kind of iPhone. If you would like to purchase a different iPhone then the ones you see listed here,
please feel free to purchase one on your own and either schedule an appointment or ship it to us to install the kPhone system.
NOTICE: All orders placed from September 22nd – October 13th will not ship until the week of October 16th.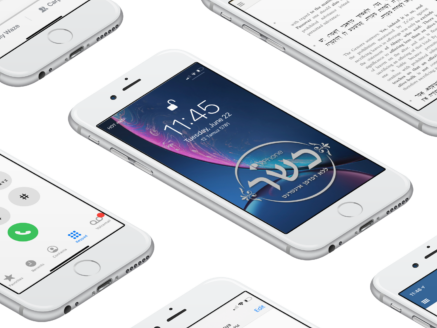 Contact us with any questions you may have.
Can anyone purchase a kPhone?
Unfortunately, only students at the schools we work with can purchase a phone with us.
How much does kPhone cost?
kPhone costs $9 per month or $99 per year. Additionally, there is a one-time activation fee of $25 per device.
The device itself can either be purchased through us, or you can bring your existing iPhone.
Does kPhone work with any phone?
The kPhone system is compatible with iPhones only. We do not work with Android at this time.
Can kPhone be installed on the students' existing phones?
Yes, we can install our system on to previously purchased iPhones or students can purchase new phones directly from our website. Bulk purchasing is also available.
How do the students request new apps and receive support?
The students will have a support app on their phone where they can request new apps and let us know if they need help with anything. We are also available 24/6 via phone or email.
When students request that an app or feature be added to their kPhones, we inform the school administration and they decide whether or not to allow it.
Will kPhone have access to my personal information?
We do not have access to see or edit any personal information (such as pictures and messages) on the devices. We do have access to some basic information about the devices which we use to report to the school to make sure the devices are being used properly.
Does kPhone come with phone service?
No, you need to purchase a sim card and cell phone service separately. Please note that some schools require you to purchase from specific providers.
What happens when the students leave school?
There are different settings that apply during vacation. Most schools offer an alumni plan too, which allows students to continue using kPhone even after they graduate.
Frequently Asked Questions
Can't find the answer you're looking for? Send us a message using the form below, or email us at support@kphone.org.